TRAVEL TO GREENLAND
LET US SHOW YOU THE REAL ARCTIC.
ARCTIC FRIEND TRAVEL SINCE 2001
Why travel to Greenland?
Short answer; Because you'll love it! Traveling in Greenland is like no other place in the world. It is one the few places in the world where you still face unique experiences. In wintertime, you can go on dog sled tours with local hunters, and you can visit small settlements where most people live traditionaly like hunters and fishermen, and where time seems to have stopped many years back. Also, Greenland offers unspoilt nature with jumping whales, midnight sun, gigantic icebergs, northern light and glaciers. Come visit Greeland before it is to late.
Greenland – closer than you think
Traveling to Greenland might seem like a traveling to the moon, but it is way easier than most people think. From Iceland, it is a short 3 hours flight from Reykjavik Airport. So if you are traveling from abroad, why don't combine these to amazing destinations.  Please do not hesitate contacting us, if you would like to have a package deal with to either of these destinations or as in a combi.
Another option is to go through Denmark, which offers more departures and flexibility. From Copenhagen it is 4 hours and 40 minutes flight to Greenland.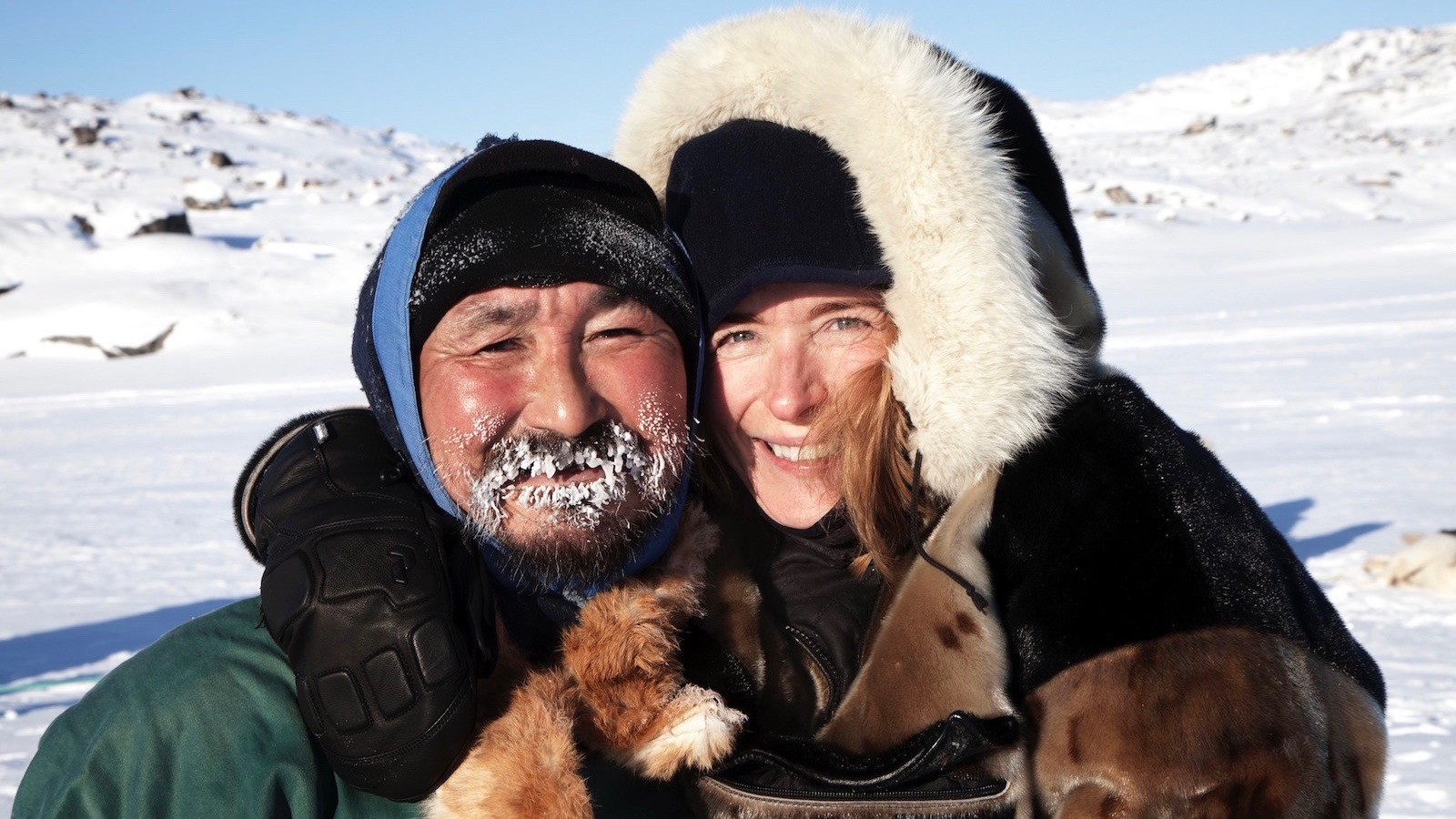 TRAVEL TO GREENLAND IN SUMMER
---
Highlights: Greenland in Summer
Icebergs at Ilulissat Icefjord
Whales in Disko Bay
Visit small settlement
Walk on the Greenlandic Ice Cap
Midnight sun
Ready to go? Find more about all our tours to Greenland below
Travel to Greenland Summer
TRAVEL TO GREENLAND IN WINTER
---
Highlights: Greenland Winter
Dog sled tours with local hunter
Northern lights (Aurora Borealis)
Spend a night in an Iglo (!)
Explore UNESCO site Kangia with snowshoe
Take a look here for all of our winter trips:
Travel to Greenland Winter
SPECIAL TOURS TO GREENLAND
---
SEE ALL OUR TOURS TO GREENLAND
---