MEET THE TEAM
SINCE 2001 WE HAVE BEEN DOING TOURS IN THE ARCTIC
Since 2001 we have been doing tours in the arctic.
At Arctic Friend, you will meet a passionate and profesional team who live and breathe for the Arctic, and who loves to share the secrets of Greenland. Throughout your trip in Greenland you will meet local guides who will do their best to share their secrets of this Arctic Paradise!
THE TEAM BEHIND ARCTIC FRIEND
What does outdoor life, mountain climbing, sea kayaking, gliding, dogsledding, espresso brewing, novel writing and gourmet experiences have in common?
Well, it's just some of the hobbies we in Arctic Friend do in our spare time.
If you look closely in the catalogue of trips, we are doing, you should be able to see, that we are interested in adventure and delicious food. Even though working in a travel agency traditionally is something "boring" as the desk work it is, we in Arctic Friend mix the traditionally with our hobbies. That's why our trips are different!
Besides our regular team, we have a long line of really interesting freelance people connected, which you will meet around the world, if you travel with us.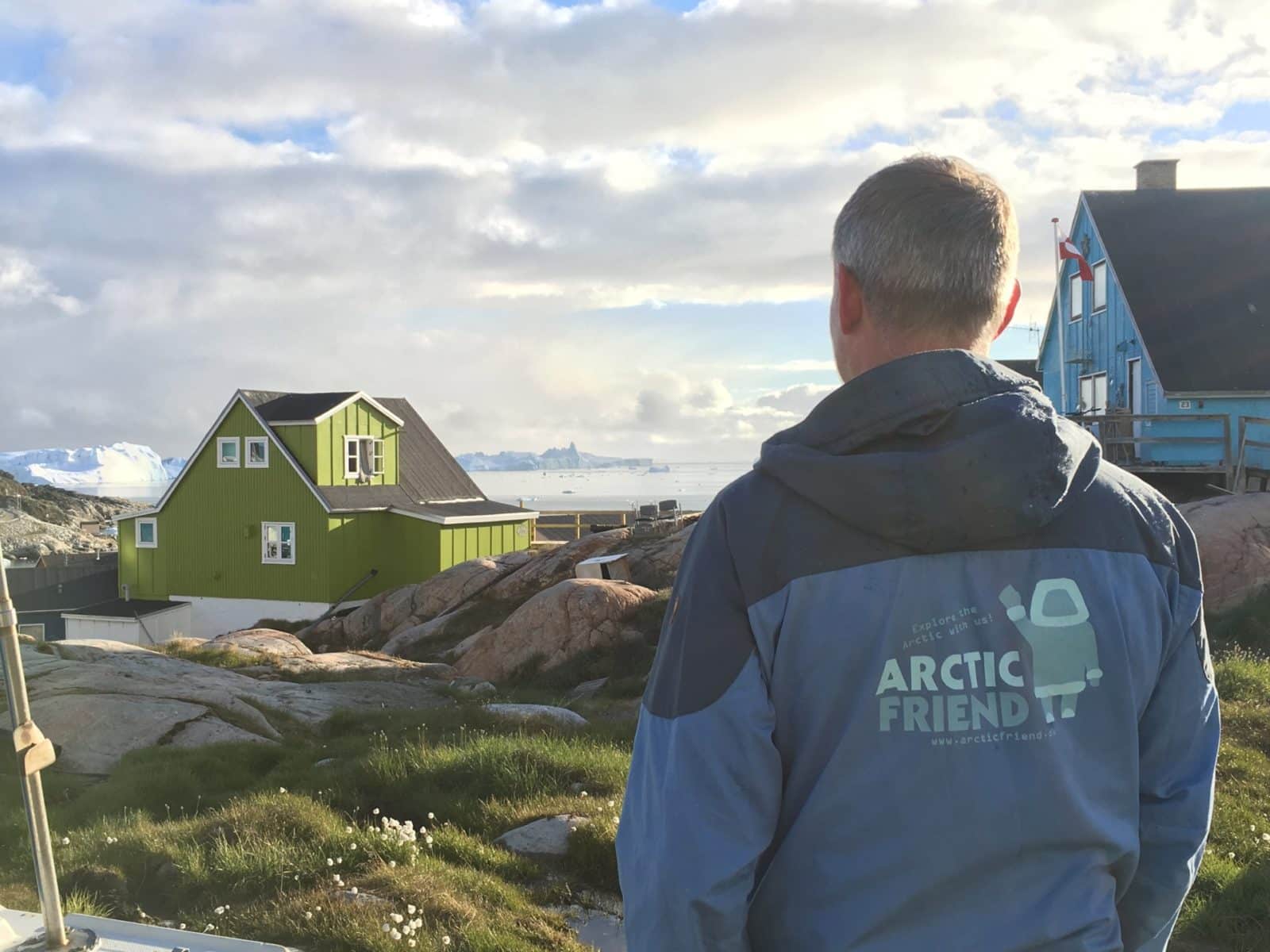 Our other operations
Here at Arctic Friend, we also have other projects, both in Greenland and Denmark. Up in Ilulissat, our Greenlandic base, we own both guesthouses and an adventure company, so we can take care of your Greenlandic adventure from start to finish. Our great passion for outdoor life has also led us to North Zealand, where we have a newly established outdoor center called Ågabet Outdoor Center.
Read more about our other activities below:
Ilulissat Guesthouse
We started in 2015 with two houses, which have since grown, so we now have 4 houses with 32 beds plus a wilderness cabin. We love welcoming guests and making them feel at home in what we believe is Greenland's best accommodation. All houses have stunning views of Disko Bay with whales and icebergs. And we also have Ilulissat's first sauna. It is open year-round, and you can rent a room or an entire house.
Explore our houses at ilulissatguesthouse.com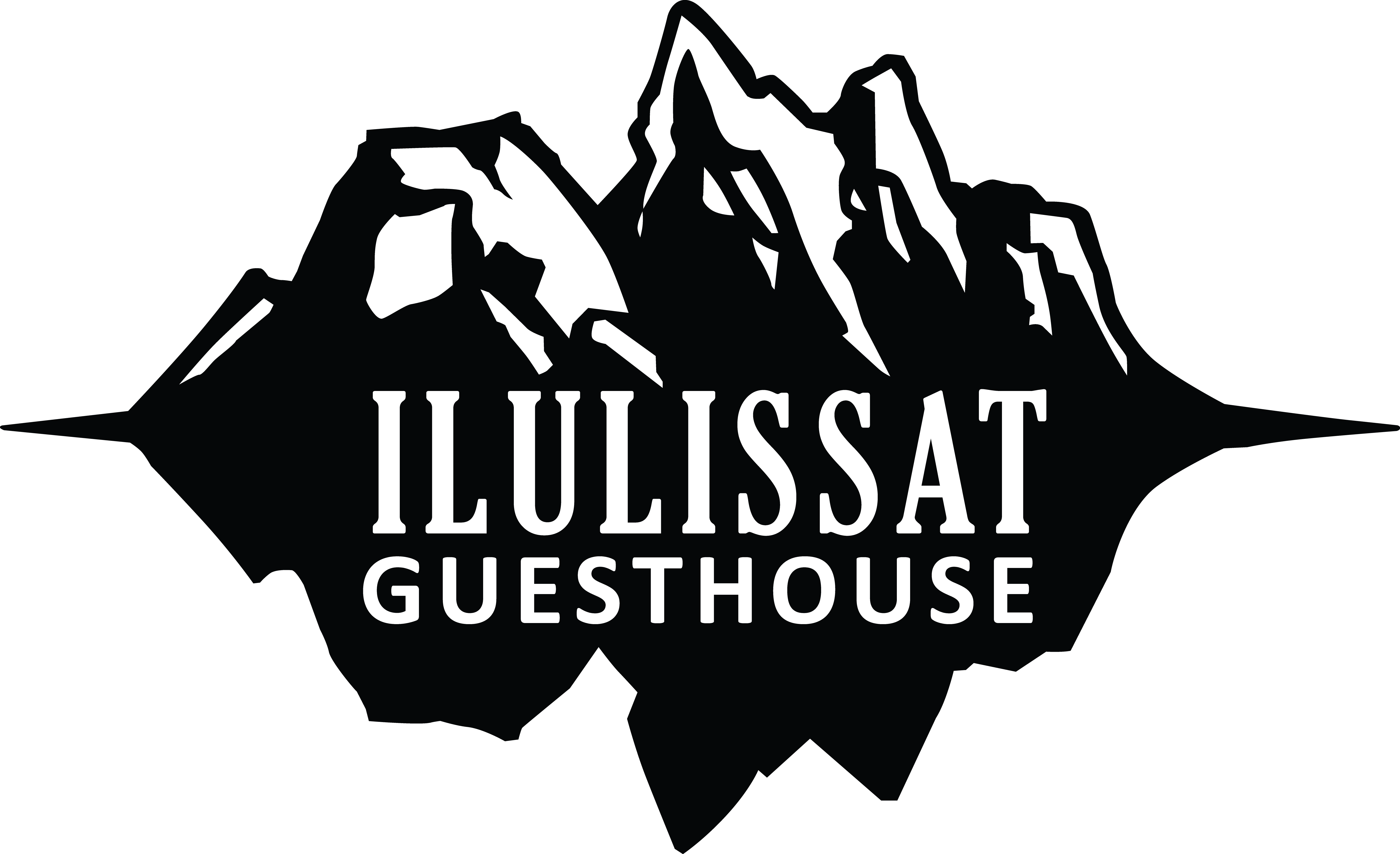 Ågabet Outdoor Center
In the old fishing village, located at the outlet of Frederiksværk Canal into Arresø, we have established an outdoor center. Here, we combine the fishing village's history with a lively and active environment in beautiful surroundings. Up here, we offer canoe and kayak rentals, gravel bikes, outdoor activities, and much more. Arresø is Denmark's largest lake and is part of the Kings' North Zealand National Park. It is an area that offers plenty of nature and history and is worth a visit.
Read more about our outdoor center at aagabet.dk

Ilulissat Adventure
Through Ilulissat Adventure, we offer both scheduled and customized tours for individuals and groups in the unique UNESCO area around Ilulissat and Disko Bay. Here, depending on the season, you can experience everything from whale watching to dog sledding.
Check out our complete experience catalog at ilulissatadventure.com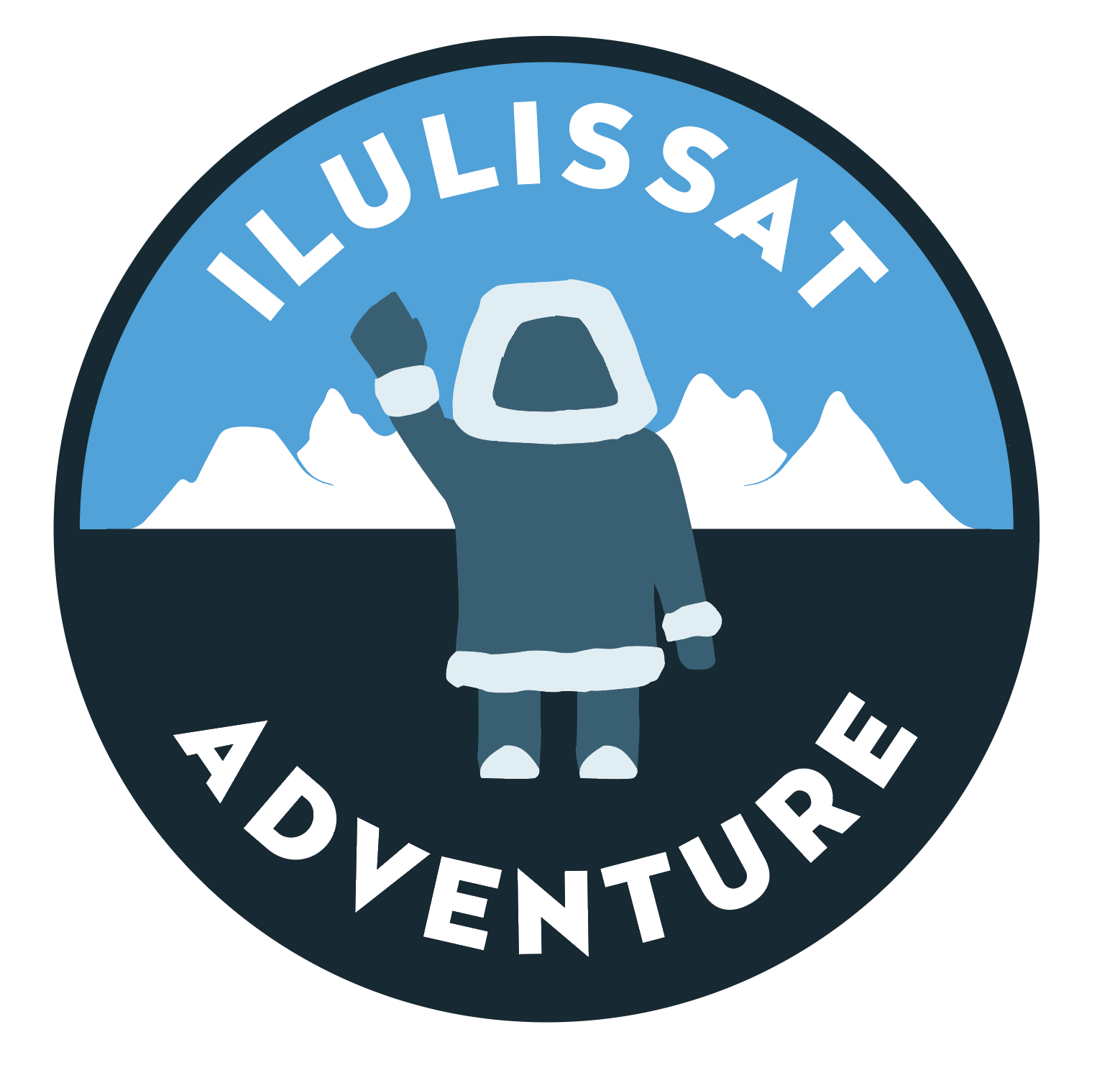 KASPER TROJLSGAARD
Is the owner of Arctic Friend & Culture Adventure and has been working with Greenland for more than 17 years. Kasper has been living in Greenland, and loves guiding our guests around the Arctic, when he is not producing new trips around the world.
Kasper is also a kayak instructor, and have been padling in places like Alaska, Canada and Greenland.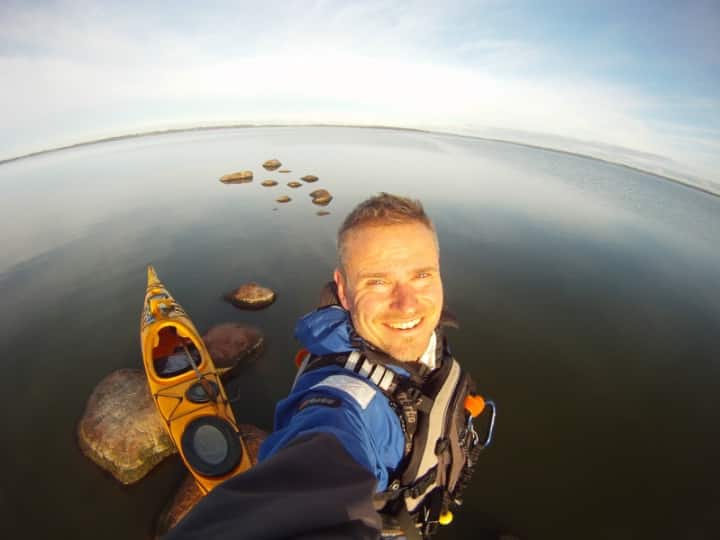 CASPER DEVANTIER
Casper Devantier has a master degree in Sport Science and Sport Psychology from University of Copenhagen, but for more than 12 years he has travelled the world – as a guide as well as independently. Diving in South East Asia and the Caribbean, trekking on volcanos and through the jungle.
He has guided dog sledge trips, whale safari and trekking trips in Greenland, trekking and safari in South Africa, Mozambique, Morocco, and Tanzania, as well as trekking in Himalaya. Now, Casper is situated at our head office in Copenhagen and handles Tanzania and Greenland trips, and craves to help you get the most out of your travels.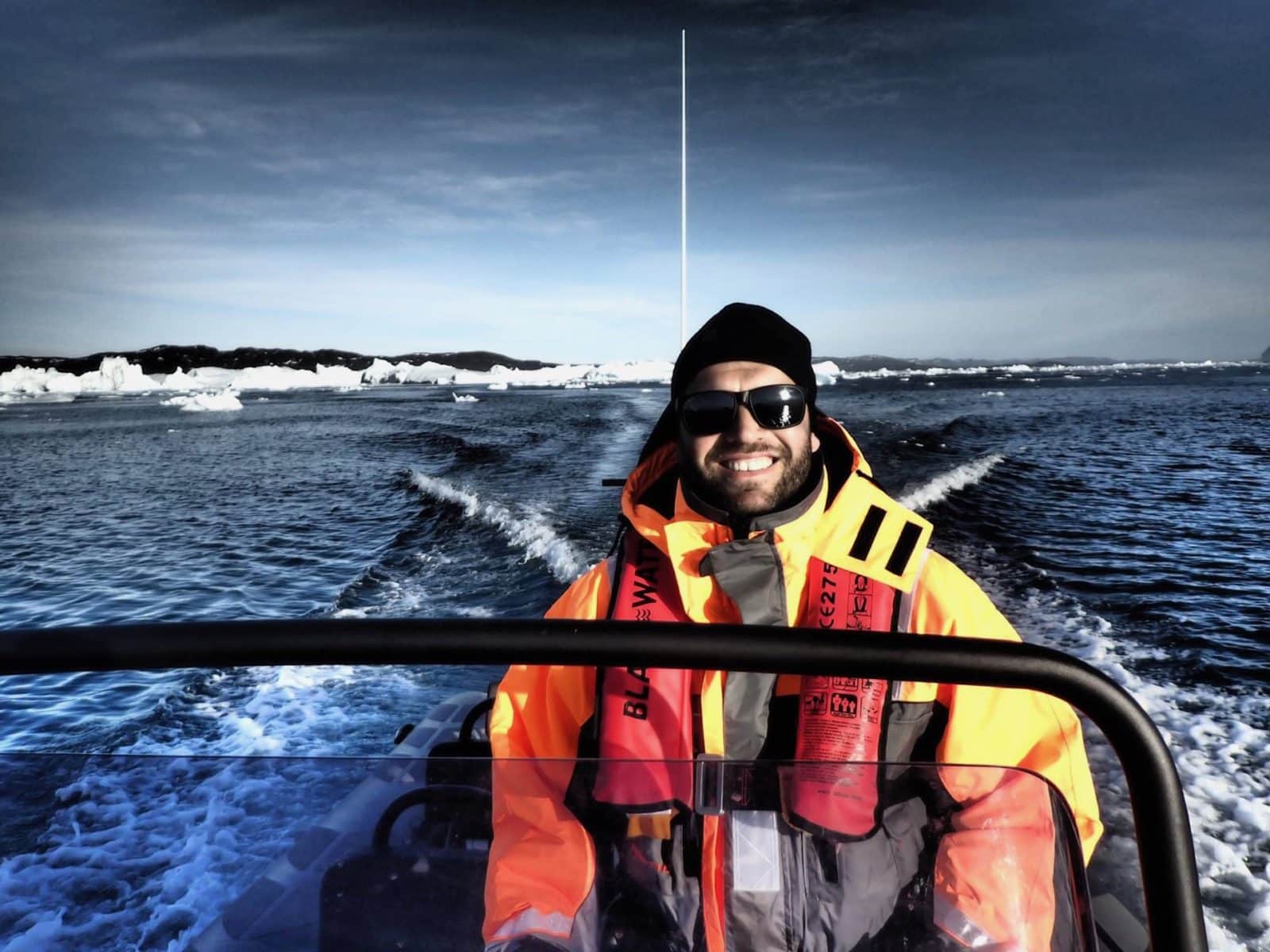 HANNE TOFT
Like the rest of the team Hanne is crazy about nature. She loves the sound of the waterfalls in Iceland, the sheeps in the Faroe Islands, the barking of the sled dogs and the cracking of the calving glaciers in Greenland and is always looking for a new adventure.
Hanne has been working in the travel business since 2008 and has visited many countries, among others Scotland, South Africa and America in the search of new nature sights.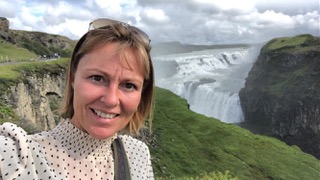 ANDERS BAAGØ
Anders has also travelled the world, but since 2018 when he first visited Greenland, he lost his heart to this beutiful country. Today Anders is our happy Manager at Ilulissat Guesthouse, so you will see him around our houses with a big smile.
When he is not around the guesthouse, you are likely to find him around his 16 dogs or exploring the backcountry by dogsledge.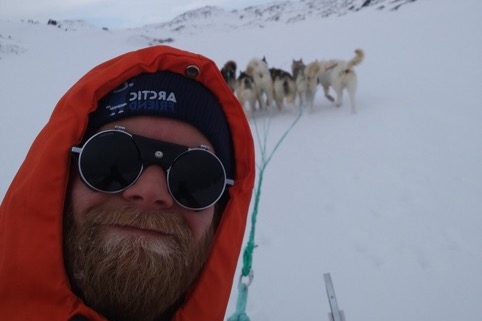 ILULISSAT GUESTHOUSE
Our latest darling is Ilulissat Guesthouse. We started the guesthouse up in 2015 having two houses, but ever since it has been growing, so we now have 4 houses and 32 beds plus a wilderness cabin. We love to welcome our guests, and make them feel at home in what we think is the best place in Greenland to stay the night. All the houses have a beautiful panorama view over the Disko Bay with whales and icebergs. And now we have actually just build the very first sauna in Ilulissat!
The guesthouse is opened all year round, and you can rent a room or the whole house.
You can read more at: www.ilulissatguesthouse.com