WHAT TO BRING TO GREENLAND
Travelling in the Arctic requires a bit of preparation
Travelling in the Arctic requires a bit of preparation
It is important to bring the appropriate clothing and to be aware that the Arctic weather conditions can cause changes to the initial travel plan. This is however only something that occurs seldom. Should changes occur to your itinerary due to weather conditions, we encourage you to see it as part of the great adventure it is to travel in Greenland.
To make things easier for you we have made two general packing lists, one for summer time and one for winter time. Please be aware that you maximum allowed for luggage is 20 kilo and hand luggage is maximum 8 (length 55 cm, width 20 cm, height 40 cm).
When packing we would advice to you please think practical. You will be outside in the beautiful nature, most of the day so wearing several layers of clothing to be able to adjust according to temperature conditions is optimal. Then if it gets too warm, you can always take some of the clothes of and vice versa.
Also remember: If you go on your own to the mountains, outside the cities – always tell someone where you are going and when you expect to be back. This is for your own security.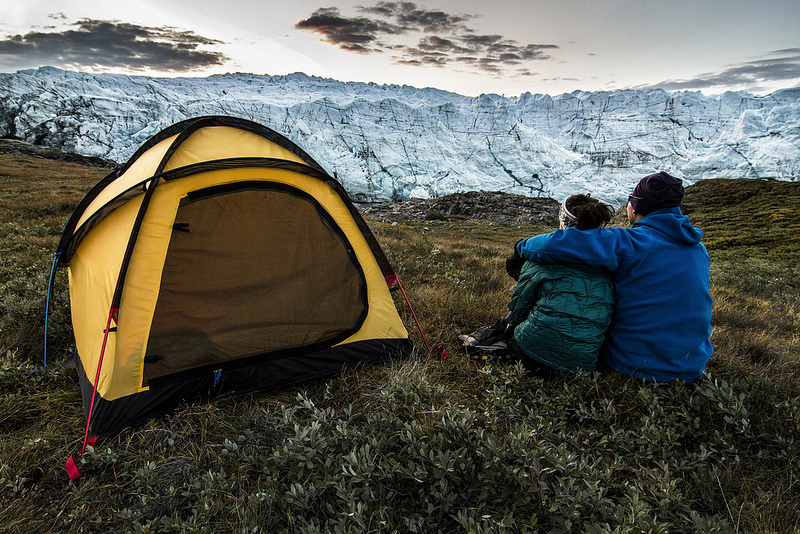 PACKING LIST WINTER
---
A big bag (app. 20 litres): This should be made in a soft material. (In case you will be going on a dog sledge tour you will sit on you luggage during the tour).
Woollen socks (Min. 4 pair of socks: Wear 2 pair at a time + 2 extra)
1 set of performance underwear (Thin)
1 set of performance underwear (Thick)
1 pair of mittens: Big enough to wear thin gloves beneath them.
2 pair of thin finger mittens: Pure wool is the best. You can buy finger mittens in Ilulissat, but they are not made of pure wool.
Hat/cap: A wind stopper that covers your ears is the best choice.
Trousers made of fleece: Polartec 200 – 300.
Fleece jacket/pullover: Polartec 200 – 300.
Windproof trousers: Gore-tex or similar
Windproof jacket: Gore-tex or similar
Windproof and isolated leggings/overall trousers: Trousers made of sealskin can be rented in Ilulissat
Windproof and isolated jacket: Anorak made of sealskin can be rented in Ilulissat
Polar boots: Can be rented in Ilulissat.
Thermos flask: This should be made of steel.
Personal medicine
Sunglasses
PACKING LIST WINTER
---
Backpack or suitcase
Small backpack for daytours
Water bottle
1 warm jacket
Rainwear
Hat
Gloves
Scarf
2 pairs of woollen socks
Ordinary socks
Good hiking boots
Ordinary shoes
Mosquito repellent and mosquito net (for your face)
Woollen underwear
Ordinary underwear
Woolen shirt or a fleece jacket
Warm pants
Normal clothing
Camera Binocular
Protective sun creme
Sunglasses
Passport, money and credit cards
Personal: Shampoo, tooth paste etc..
Ear plugs (for howling dogs)
Thermo pot – always nice with a cup of hot tea while you enjoy the views.
Personal medication
Literature and perhaps playcards or other games for days with bad weather
Alcohol and cigarettes (are very expensive in Greenland)
SEE OUR TOURS TO GREENLAND
---